Barbershop & Hair Replacement
Exclusive Experience Company is Lafayette's first Barbershop specializing in non-surgical Hair Replacement Services. A men's grooming lounge designed with private suites for discreet hair replacements.
We take pride in providing the highest quality barber services in Lafayette, Louisiana. Our Hair Replacement specialists are certified in Scalp Micropigmentation and Hair Units.
We are Lafayette's #1 choice for haircuts, hairstyles, fades, hair designs and hair loss solutions.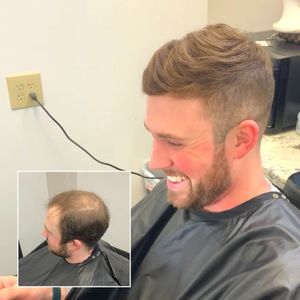 Hair Replacement
At Exclusive Experience Company, we offer the most natural and modern hair loss solution. We help people suffering from thinning hair, receding hairline, balding, transplant scars and alopecia.
Our goal is to educate clients on their options for hair replacement systems, so they can make informed decisions on the best hair loss solutions.
We thrive to help our clients overcome the struggle of hair loss and restore their confidence.
Schedule now to learn more about your hair replacement options.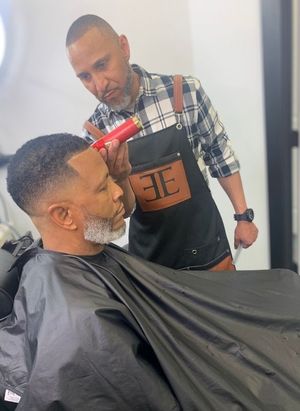 Barber Services
We took recommendations from the most reputable barbershops. Utilizing industry skills to provide customers with the classic barbershop experience.
We added in luxurious elements which are typically found at a mens hair salon, such as, complimentary scalp massage, shampoo and hot towel treatment.
From classic haircuts to modern hairstyles, razor shaves, fade, style cuts, and beard trimming, we are the #1 full service barbershop in Lafayette, Louisiana.