Non-Surgical Hair Loss Solutions
Hair Replacement Systems is a rapidly growing hair loss solution and we are proud to fill the void in Louisiana by being the first barbershop specializing in non-surgical hair replacements. Whether you are struggling with hair loss, hair thinning, male pattern baldness or alopecia, we can help you find the right hair replacement option. Our hair loss systems are non surgical hair replacement methods suitable for both Men and Women. Exclusive Experience Company specialists are certified and experienced in Hair Units and Scalp Micro pigmentation. We want you to look and feel your best! Start your journey to restoring your confidence today by scheduling a FREE consultation.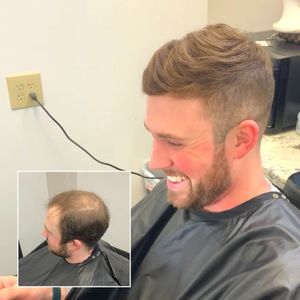 Hair Units
Hair Units, also known as cranial prosthesis, toupee or man weave, is a custom all natural looking extension of hair. Hair systems immediately give you a new look, after just one visit you'll have the thicker and fuller hair that you've been desiring. There's no need to wait weeks for results or recovery time. One of the biggest benefits of hair units is that they can be customized to your desired hairstyle. Hair pieces can be cut, styled, dyed, heated, or bleached. You can also continue your daily activities such as; swimming, dancing, and playing sports. This hair loss replacement is the most time-efficient and cost-effective solution. If you are looking for an immediate change that can be customized according to your personal preference, schedule your consultation with us today.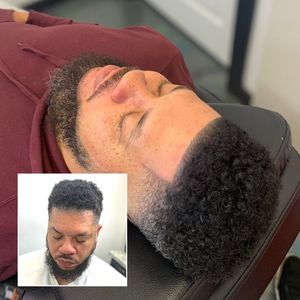 Scalp Micropigmentation
Scalp micro pigmentation, also known as SMP, is a non-surgical hair restoration solution. SMP replicates hair follicles on the head and hairline with organic pigmentation. This painless procedure is ideal for men and women suffering from receding hairlines, thinning hair, pattern baldness, transplant scars, alopecia or minor hair loss.
The final look is fully customizable, whether you want to fill in thinning areas, rejuvenate your hairline or have a realistic shaved appearance. After only 2-3 sessions you'll have the confident new look of a fuller head of hair. Scalp micro pigmentation requires low to no maintenance that lasts up to 5 years.